Got a quesion about the NihaoKids platform and/or our Chinese classes?
Browse our FAQ section below.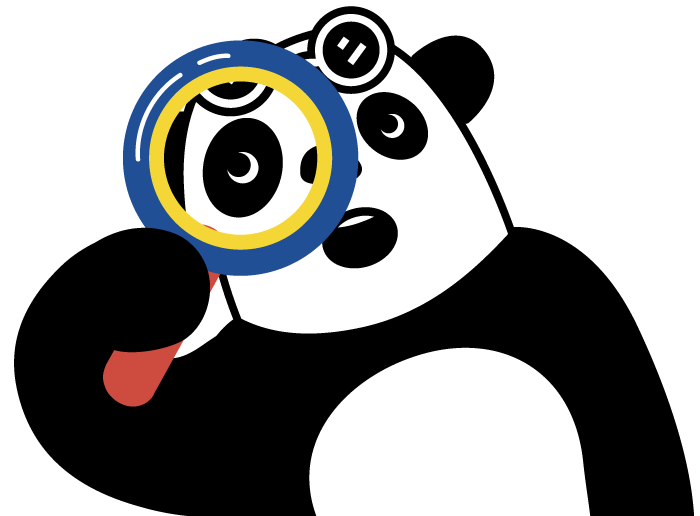 Frequently Asked Questions
Can my child have a free Trial Class?
Sure! Simply apply for a free trial lesson on our Free Trial page, and schedule your child's first class with our experience Chinese teachers — free of charge.
How many Trial Classes can my child have?
Every new NihaoKids student is eligible for one free Trial Class.
How can I book the Trial Class?
Simply fill out the form on our
Free Trial Class
page, and our course consultants will get in touch with you within 24 hours.
How can I prepare for the Trial Class?
Don't worry, your child doesn't need to prepare for the class — only a little bit of technical preparation is needed. Make sure that 1) the device you're going to use for your child's Trial Class is connected to the internet 2) its camera, microphone and speakers/headphones are in a working condition.
The classes are hosted live on our platform, and it's necessary for the teacher to be able to see and hear the student clearly, and conduct the lesson with visual and audio instructions.
What level is the Trial Class?
The level of the Trial Class depends on your child's level of Chinese. Total beginners start from Level 1, Lesson 1, suitable for learners with no prior knowledge. If your child is not an absolute beginner, we will first conduct a brief Level Test to determine his/her level.
What's the next step after the Trial Class?
If you and your child enjoy the Trial Class, you can choose to sign up for our regular NihaoKids classes. To do so, simply contact the course consultant who helped you arrange your trial class, or use our general Contact form.
For more information on class packages, browse our Pricing page.
What are your Mandarin classes like?
A typical NihaoKids class is 25 minutes long.
Depending on the learning pace and study goals, you can choose for your child to have 1 class at a time — or more.*
Try your 1st class free and get recommendations from our teachers on your preferred pace.
*Beginners are recommended to start learning with 1 class at a time, but higher level learners can easily have 2 or more classes depending on their learning goals.
Which platform do you use for classes?
All the lessons are hosted on our own Chinese learning platform, NihaoKids.
What are the teachers like? Are they native speakers?
All our teachers are native Chinese speakers, university graduates with majors in Chinese language education or Chinese literature. Besides, they have also previously obtained a "teaching Mandarin as a second language" certificate before they joined us and successfully completed That's Mandarin's mandatory Teachers Training Course (TTC).
Rest assured that your child will be in the hands of professionals — after an elaborate hiring process, we only hire 5% of all applicants.
Will the teacher speak English during the class?
All NihaoKids Chinese classes are taught in Chinese to give students a fully immersive learning experience. Even with absolute beginners, our teachers will only use limited English to help the students understand them.
Our teachers will also use the carefully designed content of interactive lessons, as well as signs and gestures to help your child learn.
What are the benefits of Online Chinese classes?
Anytime, Anywhere. You can choose the time and place of your child's classes.
Private Classes. Your child will have 1-on-1 lessons with our high-qualified native teachers.
Live Interaction. Lessons are conducted live online and are taught using the same methods we use at our schools in China.
Can my child prepare for YCT with NihaoKids?
How can I know whether or not my child will enjoy the classes?
Start with a Free Trial! We can arrange a free trial class for your child so that he/she can experience our methods first hand. It will also give you a chance to meet our teachers and to discuss your exact requirements so that we can put together the best course. In addition, we will also provide some recommendations and make a study plan for your child after the trial lesson.
For more information, browse the Trial Class section of FAQs on this page 👆
Can I choose the schedule for classes?
Of course! The class time can be adjusted to fit your and your child's schedule. Our course consultants will help you choose the perfect time based on your child's learning goals as well as your time zone.
Can I book the classes myself?
Yes. Simply log into your NihaoKids account, choose Book a Class section on the right-hand side, select a suitable date and time, and book the next class for your child. The teacher will receive a notification of the upcoming class shortly.
Can I cancel booked classes?
Yes. Class cancellation is available free of charge up to 24 hours before the class starting time.
What if I run into technical issues using NihaoKids platform?
Don't worry — the platform is extremely simple and intuitive, and thousands of parents and kids have been using it seamlessly. In case you run into any kind of difficulties, our course consultant are always ready to help.
Can I learn more about class packages and pricing?
Sure. You can browse our class packages here.
If you have special requirements, you can also contact us directly and we will help you build a tailor-made package.
What payment methods do you accept?
We accept credit and debit cards as well as Paypal, bank transfers, WeChat and Alipay payments.