Founded in Beijing in 2005, Hutong School is the leading foreign owned Chinese language school in China, and the first to be officially licensed by the Chinese Ministry of Education. With WYSETC accredited Full Immersion Programs in Beijing, Shanghai, Hangzhou, Chengdu and Qingdao, Hutong School is the school of choice for anyone looking to do an internship or learn Chinese in China.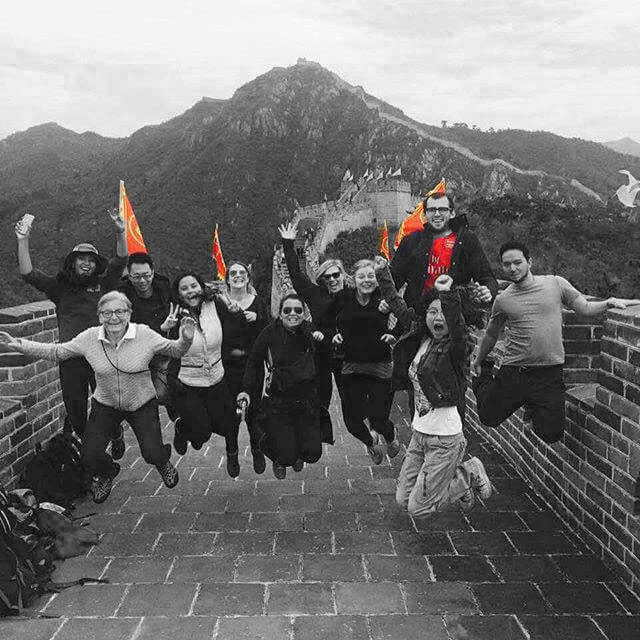 Hutong School gathers people with a real interest in China and gives them the opportunity to gain professional experience in and learn the language of what's quickly becoming a critical hub of the modern world. Despite its rapid development, traces of China's ancient history still remain, and these five cities are a typical illustration of this; towering skyscrapers border traditional neighbourhoods and weaving alleyways, serving as a reminder of the continuous interaction between tradition and modernity.
The Early Days
A long brainstorming session deep in the hutongs of Beijing led to the beginning of Hutong School in March 2005. Demand for internships and Chinese language courses in China was growing among Western students, graduates and young professionals, and our founders decided to take the bold step towards making this easier. Our first location was in a traditional Beijing hutong, just a short way from the Gulou and Zhonglou towers, making it easy to settle on a name and logo. Soon enough, we welcomed our first ever student, and Hutong School was born!
In the years that followed, we moved from Hutong to Hutong, welcoming more and more adventurous foreigners to China and making a name for ourselves both in Beijing and abroad. By 2009, word had spread far and wide, and we welcomed our 1000th student. By this point, we had a growing team, a second office in the Chinese capital, and a burning ambition to expand beyond Beijing's borders. Soon enough we opened a school in Shanghai, in the closest thing we could find to a Hutong and began welcoming students to our new location.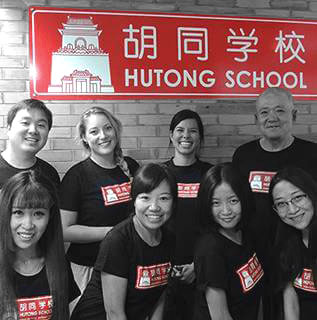 Since then, we've launched a handful of schools and partnerships in China, Europe, Australia and the Americas, all of which follow the same award-winning curriculum as our schools in China. Today, we continue to welcome students from all corners of the world onto our flagship Internship and Intensive Chinese Programs, as well as a host of other programs designed to suit different aims, age groups and Chinese levels.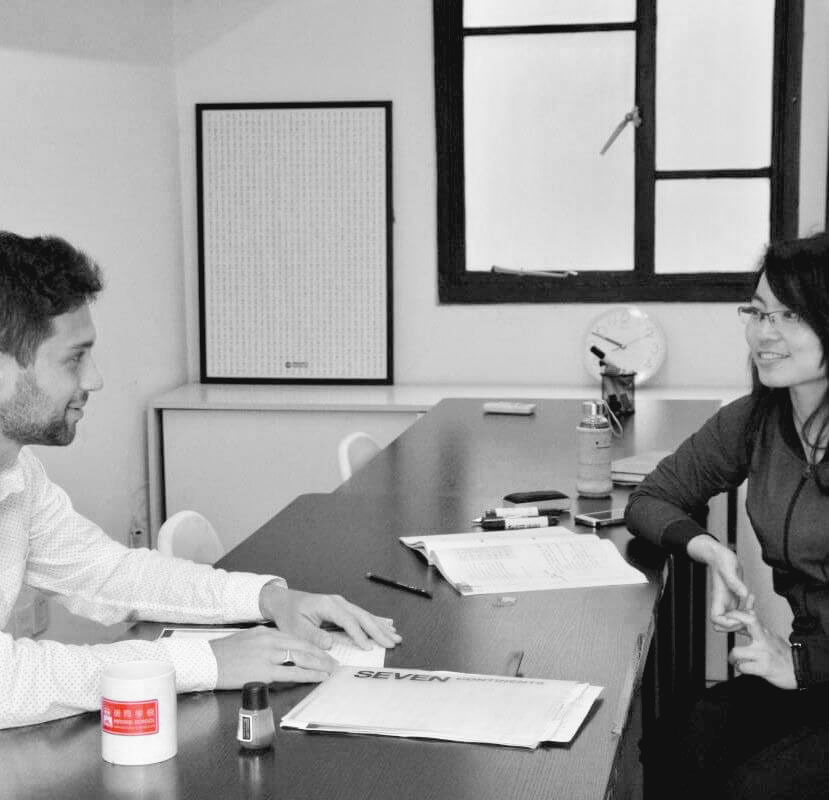 Based on 12+ years' experience teaching Chinese, the unique Hutong School teaching methodology has been proven to speed up the language learning process. By separating spoken Chinese from character recognition and promoting total immersion, we encourage students to start speaking from the very beginning. As our students progress in spoken Chinese, they develop an understanding of the logic that underpins Chinese character construction, and begin laying a solid foundation for character memorisation.
"Starting from my initial email contact, the customer service was exceptional. I received excellent information and support before, during and after my classes. The instructors are skilful and experienced both at teaching Chinese and adjusting to student and class needs. I was amazed at my progress after only one month!" – Enrico, USA
We pride ourselves on our teaching quality, for which we've been awarded the iStudy Guide award for Educational Excellence. We maintain this high standard of teaching in our schools across the world by employing experienced native Chinese teachers who follow a standardized curriculum and training process. Our 3-part textbook series and interactive mobile app put our methodology into practice and enable Chinese learners to follow our award-winning program no matter where they are.
Our Awards
We are proud winners of various awards which recognise the quality of our programs and services: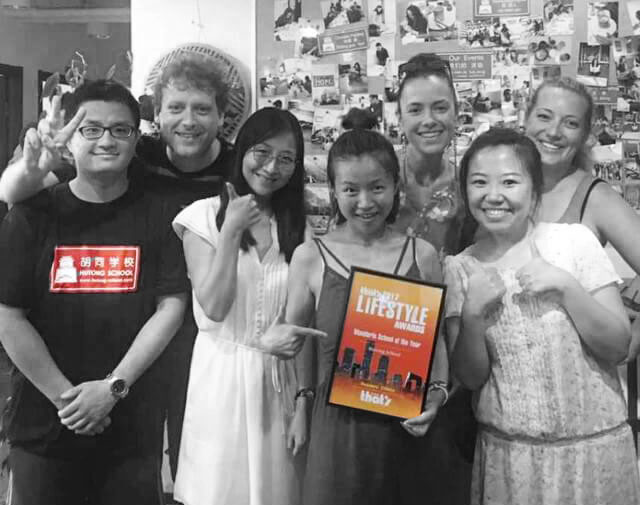 2016 – Mandarin School of the Year, That's Beijing Lifestyle Awards
2016/17 – Cultural Excellence Award of the Year, iStudy Global Awards
2017 – Mandarin School of the Year, That's Beijing Lifestyle Awards
2017/18 – Academic Excellence Award of the Year, iStudy Global Awards
2018 – Mandarin School of the Year, That's Beijing Lifestyle Awards
2018 – Top Language School for Support, GoOverseas Community Choice Awards
2018/19 – Service Excellence Award of the Year, iStudy Global Awards
2019 – Mandarin School of the Year Shanghai, BonApp Awards
2019 – Mandarin School of the Year Beijing, BonApp Awards
2019 – Mandarin School of the Year, That's Beijing Lifestyle Awards
Hutong School Today
Since beginning in a small Beijing hutong, we have expanded across China and the globe, welcoming over 5000 students onto our programs. Today, we have 4 China based schools in Beijing, Shanghai, Hangzhou, Chengdu,  Qingdao, Chongqing and Zhengzhou and a further 7 around the world in Brussels, Paris, London, Milan, Moscow, Sydney and Guadalajara. We run a range of Chinese language courses for all levels in these cities, so why not stop by for a trial class!
Find Out More About Hutong School
Discover why Hutong School is the best choice in order to get the China experience you want and deserve.
Meet the Hutong School team. Get to know our staff & Chinese teachers in China and abroad.
Don't just take our word for it; read our student testimonials and find out from them what makes us unique.
Hutong School has branches in Beijing, Shanghai, Hangzhou, Chengdu, Qingdao, Chongqing, Zhengzhou, Sydney, Paris, Brussels, London, Milan, Moscow and Guadalajara.
Read more about our philosophy and our commitment to students, graduates and young professionals all around the world.
We are continuously looking to form new partnerships with agencies, schools and companies around the world. If you're interested in working with us, you can find out how here.
Want to know more about Chinese language and culture and what keeps us busy? Stay up to date with our Hutong School News Feed.
Send us an email, give us a call or come by and visit our school to inquire about any of our various programs in China.